The outside of forefoot is designed using high-strength TPU.
This significantly enhances the lateral stability during intense and rapid transfer of direction when playing badminton.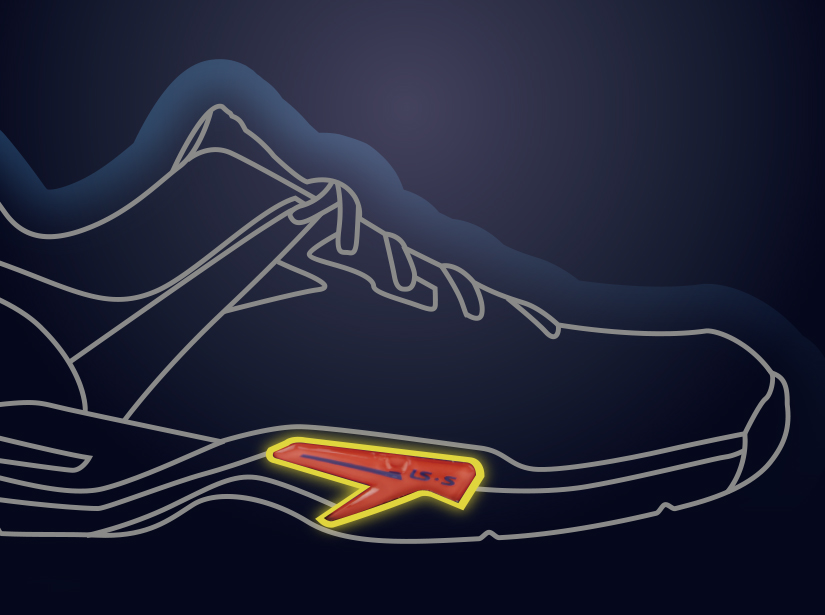 The three-dimensional carbon fiber sheet provides mid-sole stability and decreases the torsional strain on the foot's arch.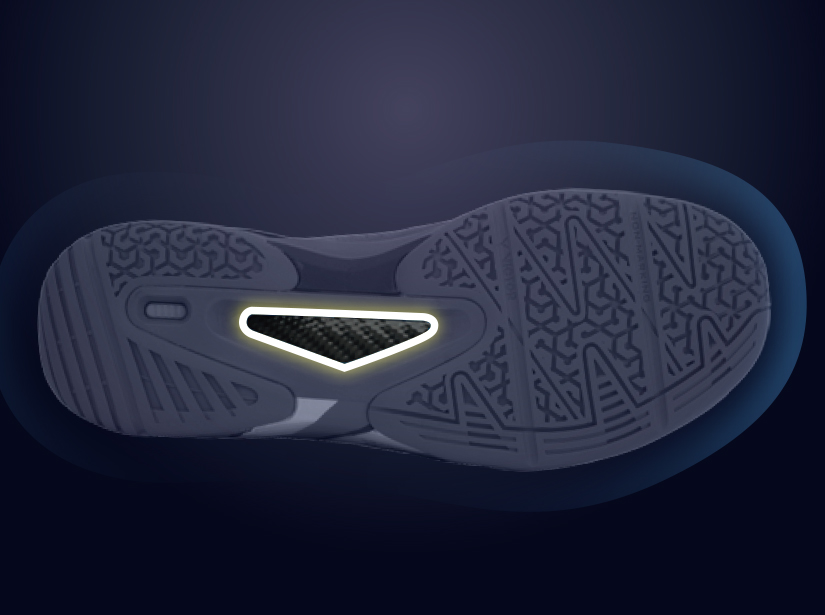 Highly resilient midsole material is more durable and retains its shape better. It not only provides the basic stability and shock absorption but also increases flexibility and increases the reaction time while changing directions.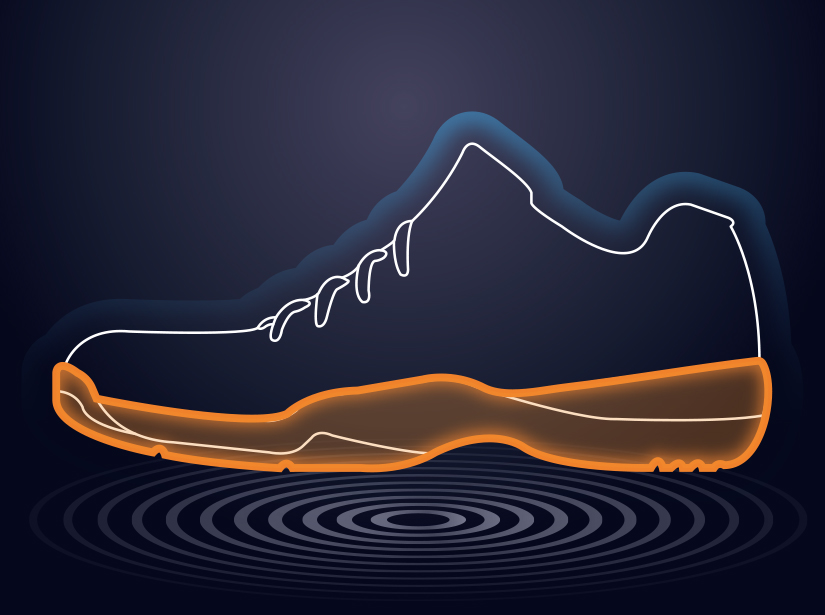 Midsole
Light Resilient EVA+ E TPU+ TPU+ Carbon Power+ Solid EVA
Upper
V Tough+ Microfiber PU Leather+ Double Mesh