The outside of forefoot is designed using high-strength TPU.
This significantly enhances the lateral stability during intense and rapid transfer of direction when playing badminton.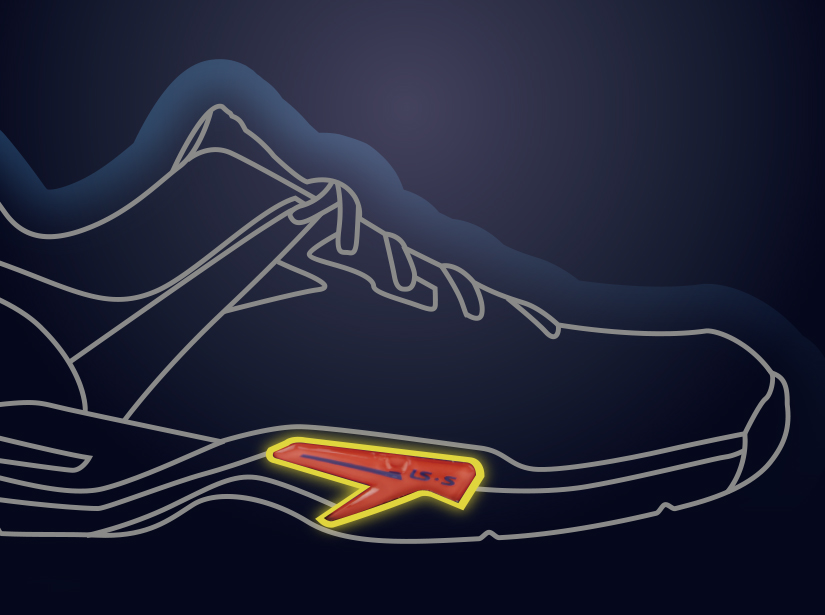 The three-dimensional carbon fiber sheet provides mid-sole stability and decreases the torsional strain on the foot's arch.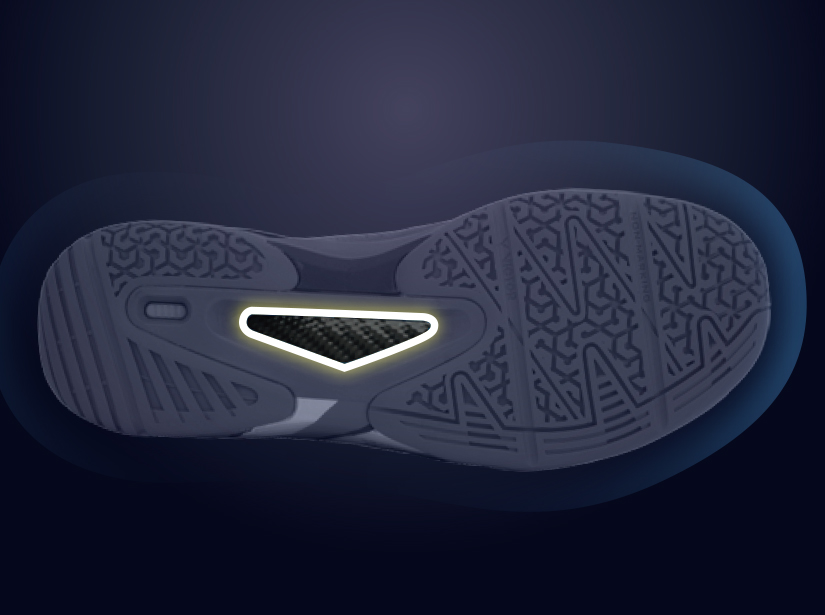 A new, completely upgraded lightweight, highly resilient, and durable midsole, which has a 16% in durability when compared to the original high resilient EVA. It improves the life-span of shoes, reduced 19% of weight, flexibility increased by 5%, and lowered muscle burden in intensive exercises, which allows one to take agile paces quickly.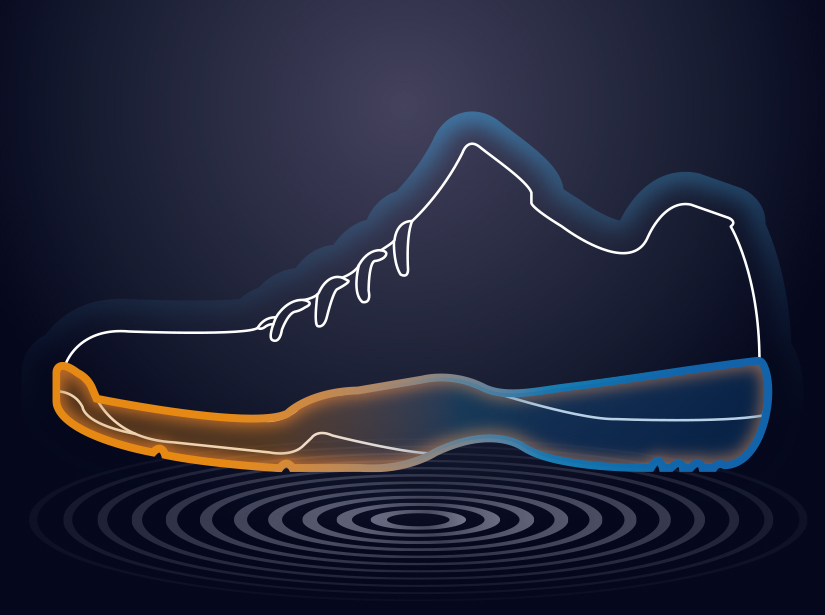 Midsole
Light Resilient EVA+ENERGYMAX V+TPU +Carbon Power+Solid EVA
Upper
Microfiber PU Leather+V-Durable Plus+Double Mesh